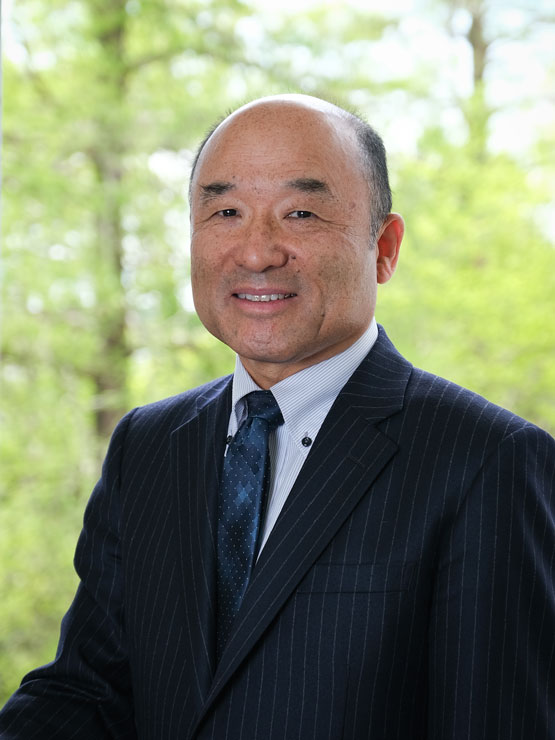 National Institute of Technology, Kochi College President
Kiyoshi ISE
Today, we are in the midst of the Fourth Industrial Revolution and face a number of challenges to be addressed such as innovation, globalism, and regional devitalization.
In order to face these challenges, and create new businesses and markets to meet the requirements of tightening global competition and changing industrial structure, the role of science and technology is foremost.
Dramatic changes in industrial and employment structure are anticipated in line with rapid development of advanced technology such as Internet of Things, big data, and artificial intelligence.
Universities and National Institute of Technology colleges (KOSEN) are essential institutions for developing skilled human resources.
KOSEN colleges foster growth by giving students practical skills through experimentation, hands-on training, and engaging classroom experiences.
As skilled human resources are becoming ever more important, the role of KOSEN colleges will continue to grow.
To respond to changing society and needs of our age, NIT, Kochi College reorganized its former four departments into the new Department of Social Design Engineering in the 2016-2017 academic year.
This new department has five courses: Energy and Environment, Robotics, Information Security, Civil/Architectural Engineering and Disaster Prevention, and Materials and Biotechnology.
Through this reorganization our students will gain compound and fusional capacity and will be able to utilize their broad knowledge and skills to recognize emerging or hidden problems in society and design solutions for them.
An Edo period Kochi native, Ryoma Sakamoto, recognized the need for Japanese unity during a time of vast change.
He had a great vision and ambition to recreate Japan.
He travelled all around the country and took on numerous challenges to achieve his aspiration.
In this spirit of discovery and innovation, NIT, Kochi College makes it possible for our students to have a variety of challenging experiences, so they can go forward and fulfill their dreams.
Here at NIT, Kochi College, the faculty and administration have joined together to enhance our educational and academic capabilities to effectively develop human resources.
This gives our graduates the chance to become proactive engineers with practical skills and creativity needed to solve problems throughout Japan and in every corner of the World.